Railway operations and control networks are complex and undergoing changes similar to other critical infrastructure industries such as the introduction of microprocessor-based relays and more data points and security to enhance safety and control of the railway. The communications networks that serve them are evolving just as rapidly and require equipment that can function in harsh environments and integrate with generations of rail devices including:
Remote terminal units (RTUs)
Vital controllers
Control points
Generators
Temperature sensors
Cameras
Emergency phones
Wheel counters
Wayside interface units
Positive train control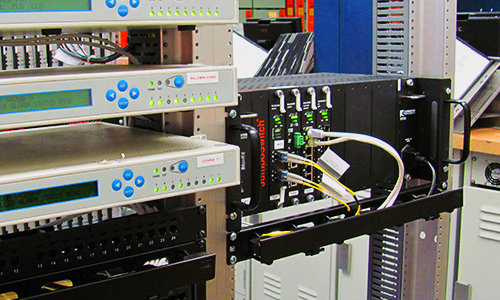 Metrolink deploys cost effective, ruggedized, scalable network
As part of its services expansion project, the Southern California Regional Rail Authority (Metrolink) needed to upgrade its communications and signaling network to meet the demands of increased ridership. In addition to Ethernet connectivity between control points, Metrolink needed backhaul for their 900Mhz radio and positive train control (PTC) networks. JumboSwitch connected all devices between 67 communications shelters using a scalable architecture to meet present and future.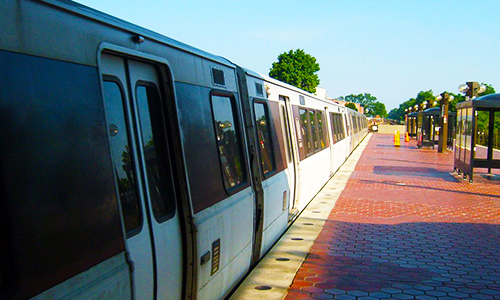 The Metro upgrades multiple systems simultaneously
The Metro was challenged with replacing 15+ year old wayside vital controllers while simultaneously upgrading its signaling and communications network. Jumboswitch seamlessly integrated all vital controllers, cameras, IP phones and more. TC Communications' network management system, TCView®, was chosen to handle configuration, administration, monitoring, and troubleshooting of the network.
Testimonials
"TC Communications' support and service has been excellent. [In] our experience with them they have been very service oriented. We have specified TC Communications' equipment in some of our future communications project designs."


- Jerone Hurst, Metrolink Southern California Regional Rail Authority

"TC Communications played an important role in providing training and helping District 6 to configure the first Jumboswitch in order for it to work with the existing network, and they continue to provide support as necessary."