Maximum data reliability and an unsurpassed capability to support real-time critical communications on a modern IP platform make the JumboSwitch® a complete solution for SCADA and related industrial process control network applications. The JumboSwitch offers a highly sophisticated network management system, TCView®, and provides maximum power and optical redundancy with a rapid recovery self-healing topology.
The JumboSwitch® product line offers interface cards for virtually every SCADA interface type including G.703, 2W/4W, serial, C37.94 and more. In addition our products have been deployed in mission critical industries in some of the harshest environments in North America.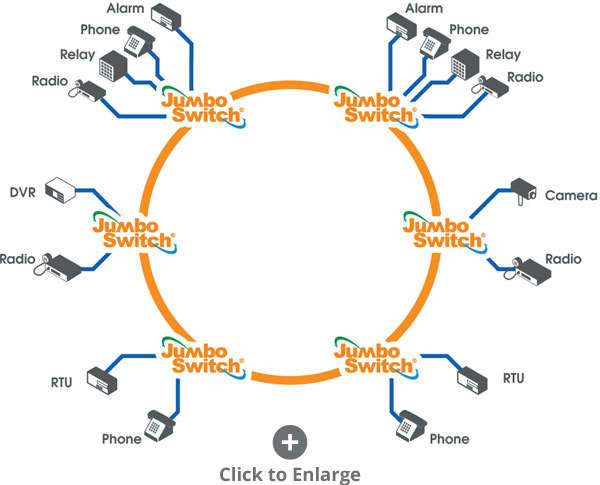 Jumboswitch® is the economical and effective solution to connect 600 Ohm analog, audio and intercom devices, E&M, Land Mobile Radio (LMR), teleprotection relay controllers, and dry contacts over Ethernet/IP or MPLS networks. It is also used to improve voice quality and increase system reliability in harsh environments as well as replace unreliable leased phone circuits.
For cost savings and scalability, units can be ordered with only 1 or 2 channels of analog and dry contacts and later expanded in the field to 2 or 4 channels. It is easy to configure, offers extremely low latency utilizing high performance buffering and forwarding technology, and supports point-to-point and point-to-multipoint topologies.
VLAN and QoS for packet prioritization ensure reliable communications. AAA, RADIUS, TACACS+ support, and NTP authentication enhance security and industrial hardening exceeds all pertinent industry and environmental standards including IEC 61850-3, IEEE 1613 & NEMA TS-2.

Utilize the compact version of our JumboSwitch product line as a fully managed 6-port Industrial Ethernet switch with full network compatibility and an integrated Serial Server supporting transport of four channels of RS-232 or RS-422/RS-485 data.
Seamlessly integrate into an existing IP/MPLS or Carrier Ethernet network at a standalone location or as a part of a self-healing fiber optic backbone as depicted here.
Integrate serial and Ethernet devices into primary and backup locations for increased resiliency and reliability with JumboSwitch.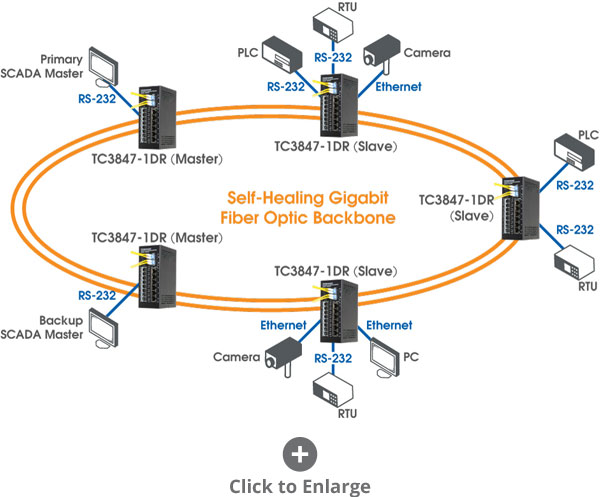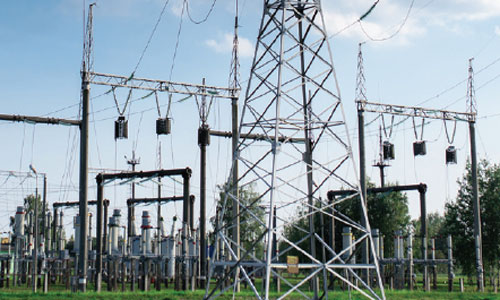 Major Florida Utility Strengthens Teleprotection & SCADA Communications with JumboSwitch
A large utility company in Florida having issues deploying teleprotection over IP with a recently installed communications system due to intermittent communications and increased latency.
Read the full case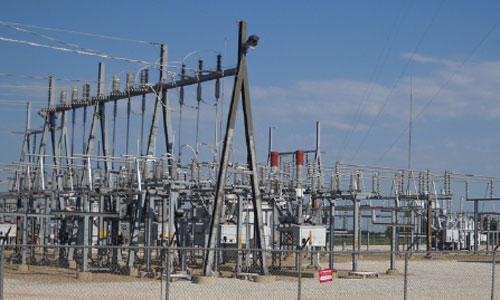 Midwest Power Utility Consolidates Core Applications with JumboSwitch
A Midwest Power Utility needed to upgrade its communications network to transport various data and voice core substation applications to remote sites.
Read the full case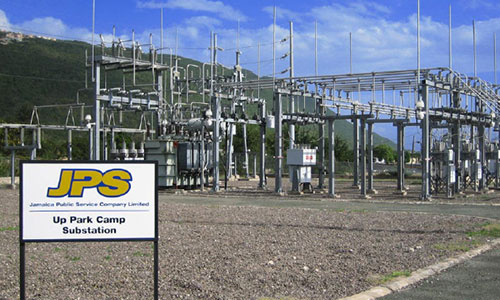 TC Communications Hurricane-Proofs Jamaica's Network
Imagine being asked to "hurricane proof" your entire communication network, particularly your SCADA and Teleprotection networks, in less than a year. Such was the situation that the management team at Jamaica Public Service Company Limited (JPS) faced in early 2007 according to Clive Wright, Manager, Electronic & Communication Systems.
Read the full case